Call for proposals: Responsible Solutions in the Smart City
---
Do you have an innovative idea to tackle ethical challenges in the smart city? We offer financial support and resources to transform your concept into a tangible prototype in the vibrant city of Amsterdam.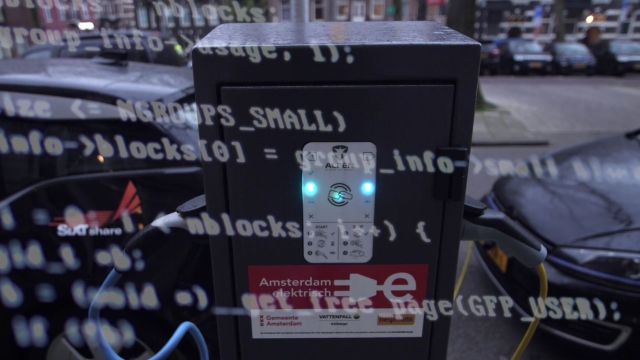 The Need for Practical Examples of Design for Values
Amsterdam increasingly harnesses the power of digital technologies like sensors, platforms, and algorithms to efficiently manage and maintain various aspects of city life. Think about traffic, public spaces, law and order.
At the same time, implementing digital technologies may lead to unintended side effects for citizens and can compromise public values. Ensuring responsible and ethical practices becomes imperative. The city has embraced the TADA values since 2016. Also it states that transparency, understandability, human dignity, autonomy, and privacy, are guiding principles for smart city solutions. So, what does this look like concretely?
Today, we still lack practical examples of how these values can be effectively designed and integrated into smart city systems.
Who We're Seeking
We are actively looking for TU Delft academics who can offer fresh perspectives and innovative ideas to bridge the gap between public values and smart city technology. If you are passionate about shaping responsible solutions and have expertise in the digital technology domain, we invite you to join us.

By participating in this Call for Proposals applicants can contribute to building a smarter, more responsible future while gaining valuable research experience and establishing meaningful collaborations."

— Thijs Turèl, Program Manager Responsible Urban Digitization, AMS Institute
Simple Process to Apply
Step 1: Express Your Interest. Drop us an email at rsl@ams-institute.org to discuss your idea's potential;
Step 2: Submit a Proposal. Craft a concise 2–page (maximum) proposal that outlines the problem statement, focusing on a public value that needs addressing, and describes your solution. Deadline: 14th September;
Step 3: Selection and Support. Our jury will review the proposals and select the most promising ones;
Step 4: If selected, you will be assigned an RSL producer who will assist you in developing a prototype. At the end we expect there to be a virtual or material prototype that is situated and materialized;
Step 5: The results of the fourth step will be used to convince stakeholders (at the city of Amsterdam and possibly others) to define a next step to develop a solution. It is expected that you also help us present the case to these stakeholders and help define a next step.
Please note: The researcher will retain the copyright ownership of their idea.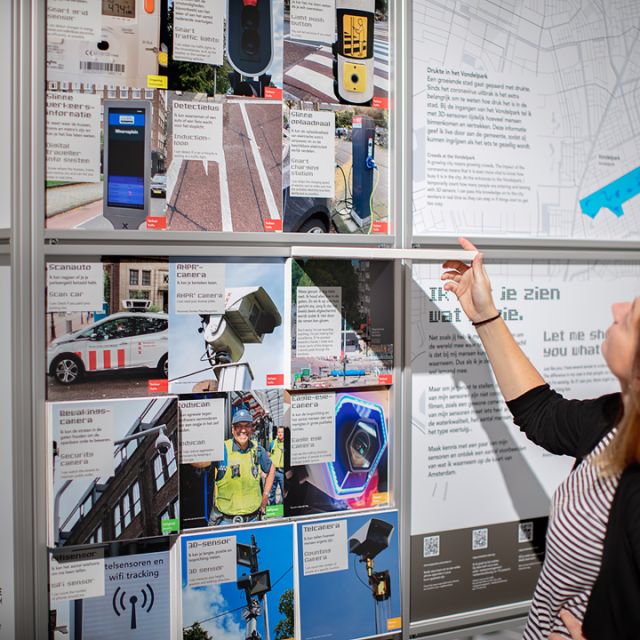 What's in it for You
Participating in our Call for Proposals offers a range of benefits tailored to your academic journey:
Academic Research Opportunities: Through prototyping, your research can gain new dimensions, opening doors to potential publications and enhancing your academic profile;
Partnership with the City of Amsterdam: Successful proposals may lead to partnerships with the City of Amsterdam, providing a unique opportunity to test your solution and measure its impact in a real-world context;
Consortium Building: Your participation in this Call for Proposals can be a significant step toward forming a consortium for future grant applications, leveraging the collective expertise of various stakeholders;
Professional Support: If selected, you will receive support from a Responsible Sensing Lab (RSL) producer, who will guide you in prototyping and testing your idea.

The Winning Proposal
The winning proposal will receive a budget to prototype their concept with the assistance of a Responsible Sensing Lab (RSL) producer. This includes the production of a prototype as well as communication materials such as a short movie, animation, and professional photoshoot. Once the prototype is completed, we will facilitate your introduction to the relevant department at the municipality of Amsterdam for the presentation of your idea.

The prizes for the competition are as follows:

- First prize: A production budget of 20,000 euros
- Second prize: A production budget of 10,000 euros

Furthermore, winners will receive collaboration support with the city of Amsterdam and assistance in producing communication materials for their solution/prototype. The allocated budget can be utilized to hire a design agency, prototyping firm, software developer, or other relevant professionals. The RSL producer will work in collaboration with you to manage the budget effectively.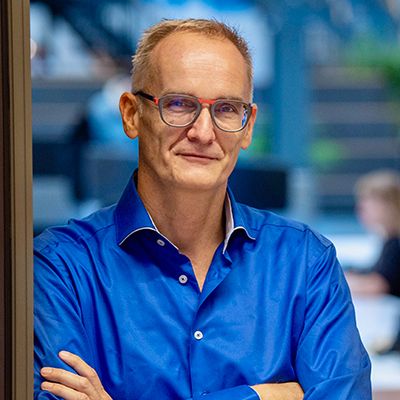 Gert Kortuem, Prof. Dr. Internet of Things (TU Delft)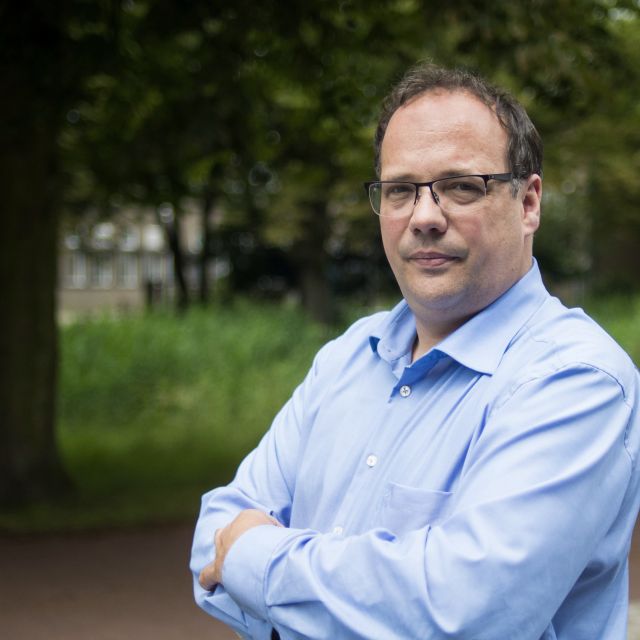 Ibo van de Poel, Ir. Ethics and Technology (TU Delft)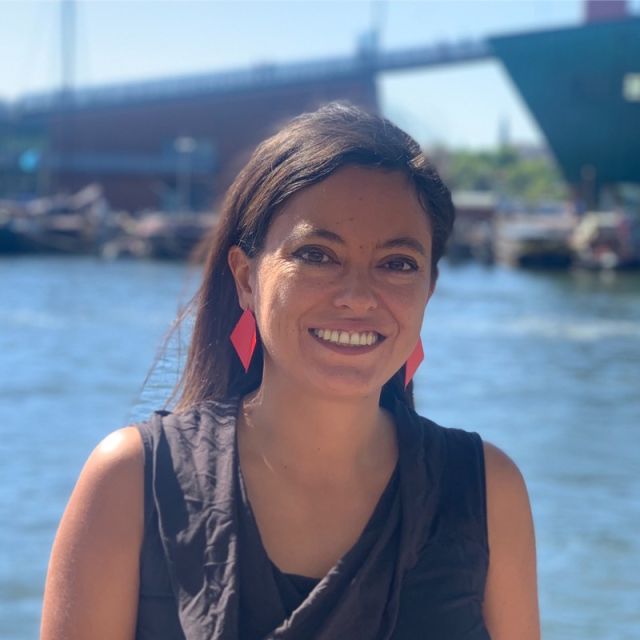 Juanita Devis, Urban Living Lab Developer (AMS Institute)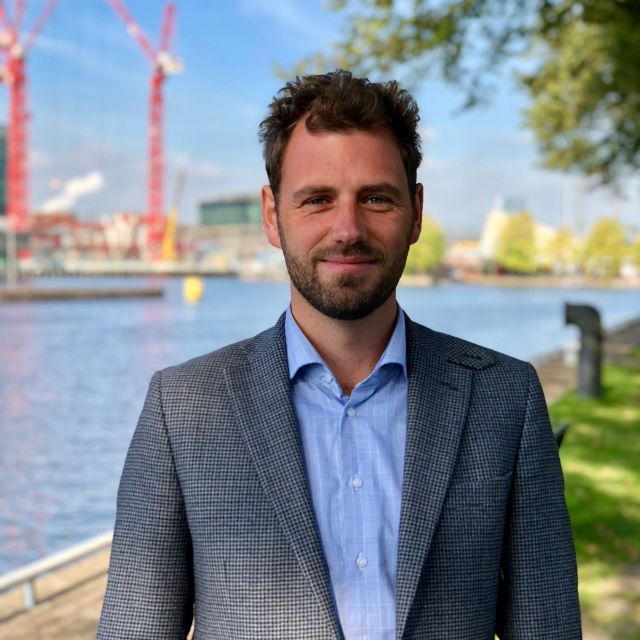 Thijs Turèl, Program Manager Responsible Urban Digitization (AMS Institute)
Requirements and Areas of Focus
To be eligible for the Call for Proposals, your idea should meet the following criteria:
Digital Technology in Public Space: Your idea should focus on digital technology in public space or public infrastructures in the city. This can involve digital tech that the city uses in its own work or digital technology that manifests itself in the city;
Focus on Public Values: Your proposal should address a challenge or opportunity related to a public value that is currently underrepresented in smart city solutions. While we have previously explored privacy and transparency, we encourage proposals that explore other public values;
Tangible Solution: Your idea should be concrete enough to be mockup-ed or prototyped. This will enable us to materialize and evaluate its effectiveness;
Citizen-Centric Approach: The prototyping process should include some form of evaluation involving people, enabling iterative design improvements.
Furthermore, we are seeking solutions that address the socio-technical aspects of smart city and sensing systems. This includes various elements, such as:
The hardware layer involved in these systems;
The software layer utilized in smart city and sensing systems;
The design of citizen interfaces for seamless interaction;
Alternative working instructions.
We encourage proposals that consider these multifaceted aspects and offer innovative solutions to enhance the socio-technical systems within smart cities.


Example as Inspiration
Kars Alfrink (TU Delft) has benefited from this type of support from Responsible Sensing Lab. To illustrate, the prototype of the Transparent Charging Station (image above) was used in Kars Alfrink's research paper describing differences in public and professional perceptions on transparency as a feature of charging stations.

Kars created an animation as part of research on contestable AI, which he used as a starting prompt to discuss his research topic with civil servants at Amsterdam and used the gathered material to publish an academic paper.
He also created a visual version of the conceptual framework he is working on meant for use by design agencies that work for public organizations on algorithmic systems.

Furthermore, on our website there are many other examples. These are largely from a user design perspective. However, we believe that solutions in the form of new policy, algorithmic systems might also be prototyped.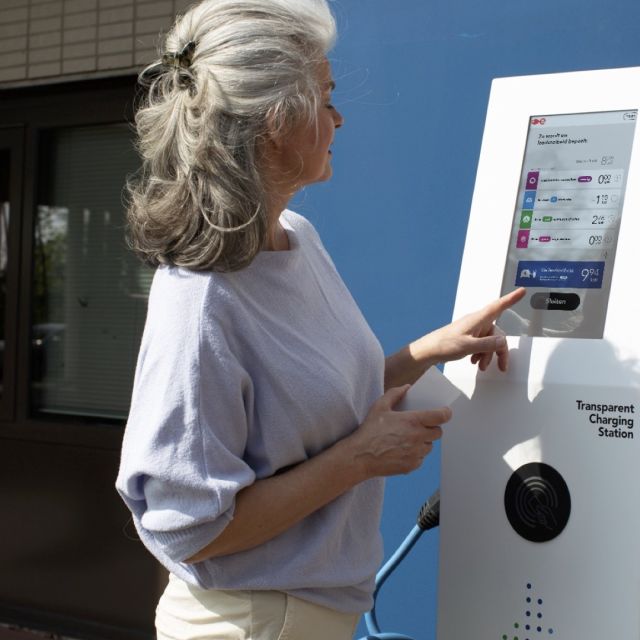 About Us
Responsible Sensing Lab is dedicated to envisioning, designing, and testing alternative versions of digital technology in cities based on public values. While we have primarily focused on privacy and transparency, we are eager to explore the practical implementation of other values in smart city technology. Our portfolio boasts several successful prototypes, and we are excited to embark on new collaborations that push the boundaries of responsible sensing practices.
Responsible Sensing Lab is initiated by the City of Amsterdam and AMS Institute. For this Call for Proposals we collaborate closely with TU Delft.
---