Relaunch mmWave sensor
---
As a continuation of the mmWave project we have installed three sensors on the Marineterrein to improve the mmWave sensor as a fully-fledged, privacy-friendly alternative for monitoring crowd movements.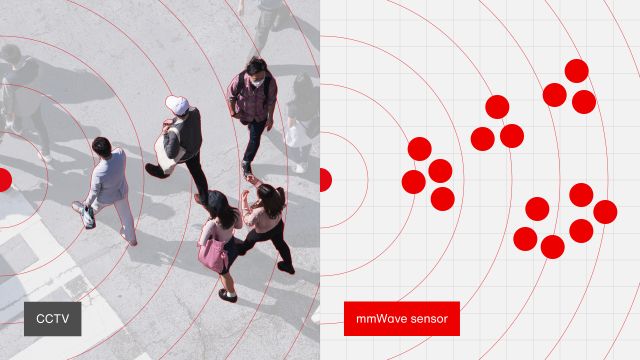 ---
MmWave technology (mmWave is an abbreviation for millimeter wave) is a special class of radar technology that sends out short-wavelength electromagnetic waves. Objects in their path reflect these waves. MmWave sensors are not harmful and are currently being used on a large scale for obstacle detection in driverless cars.

Thus, instead of capturing people, the mmWave sensor detects moving objects (such as people) as a collection of dots in the space that is being mapped. This limitation is anchored in the sensor's hardware and therefore cannot be undone by a software update. As opposed to technology that collects data and anonymizes it afterwards, the mmWave sensor is an inherently responsible and secure way to measure crowding.

MmWave sensors have potential to become the privacy-friendly alternative to camera surveillance in order to count the number of people in crowded areas without identifying anyone."

— Rynaldo Koerhuis, Privacy Officer, City of Amsterdam
With our previous iteration of the mmWave sensor we have experimented with this technology on the roof of Kanteen25 on the Marineterrein. We managed to monitor crowd movements without identifying individuals but encountered a few issues, such as interruptions in our measurements due to the big amount of steel in the test area. Also, we did not validate our results by comparing them to measurements by other types of sensors.

In the current relaunch of this project, we have installed three sensors on the wall of the AMS Office at the Marineterrein:
Our improved, open-platform solution of a mmWave sensor on which we implement custom solutions and new algorithms.
A standard commercial mmWave sensor as available on the market.
A standard surveillance camera.
The objective is on the one hand to gather comprehensive data with our mmWave sensor and compare it to the data of the commercial mmWave sensor and surveillance camera. The second objective is to develop algorithms that improve the accuracy of the mmWave sensor. Our ultimate goal is to use the mmWave sensor as a 100% privacy-friendly way of monitoring crowd movements in public space.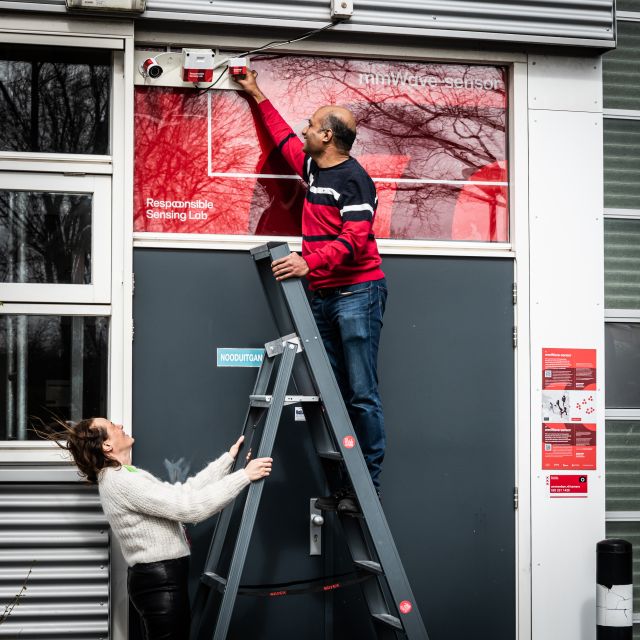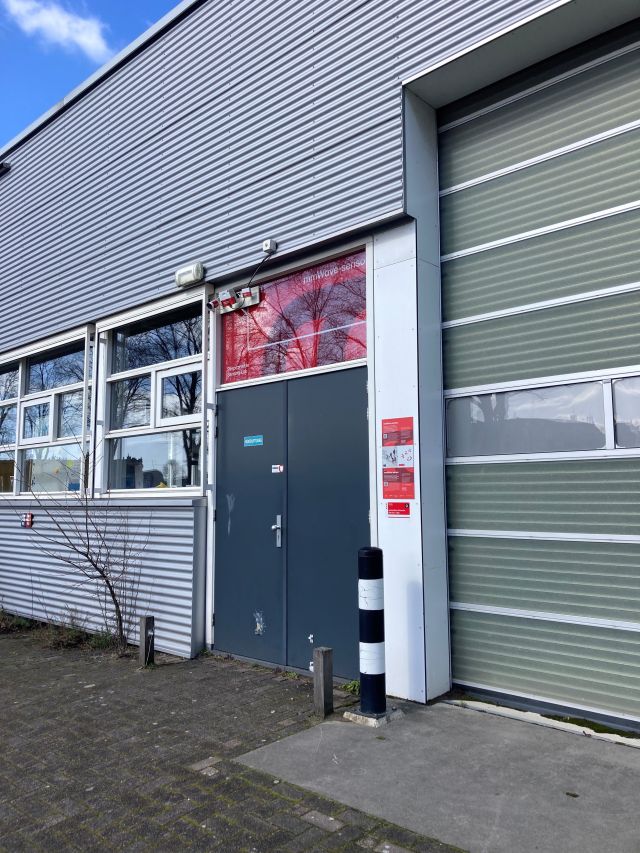 the mmWave sensor at Responsible Sensing Lab/AMS Institute
Through our experiments we will determine (and possibly improve) the coverage of these sensors up to areas sized 15 x 15 meters. While increasing the range of the sensor and thus capturing a wide area, the resolution will decrease. By experimenting with the settings of our mmWave sensor, we are developing a sensor that can be fully customized to various circumstances. The privacy-friendly mmWave sensor could possibly be deployed within scan cars or to measure cycling speed.
The current experiment on the wall of the AMS Office at the Marineterrein will run from mid-February until mid-May. The sensors within this experiment are under the responsibility of the City of Amsterdam. For questions about the processing of personal data: read the City's Privacy Policy (Dutch page) or contact the City of Amsterdam. The mmWave experiment has been registered to the Sensor Register.
Longread: Privacy preserving Crowd Sensing Systems
Would you like to learn more about crowd sensing systems that preserve privacy? Why mmWave radar, being a non-camera based technology, offers better privacy and is more likely to be perceived as a privacy friendly alternative by the general public? Read all about it here.

---