Alternative imaginaries for the smart city
---
From public values to urban sensors. An art- and design-led inquiry into urban imaginaries and urban technologies.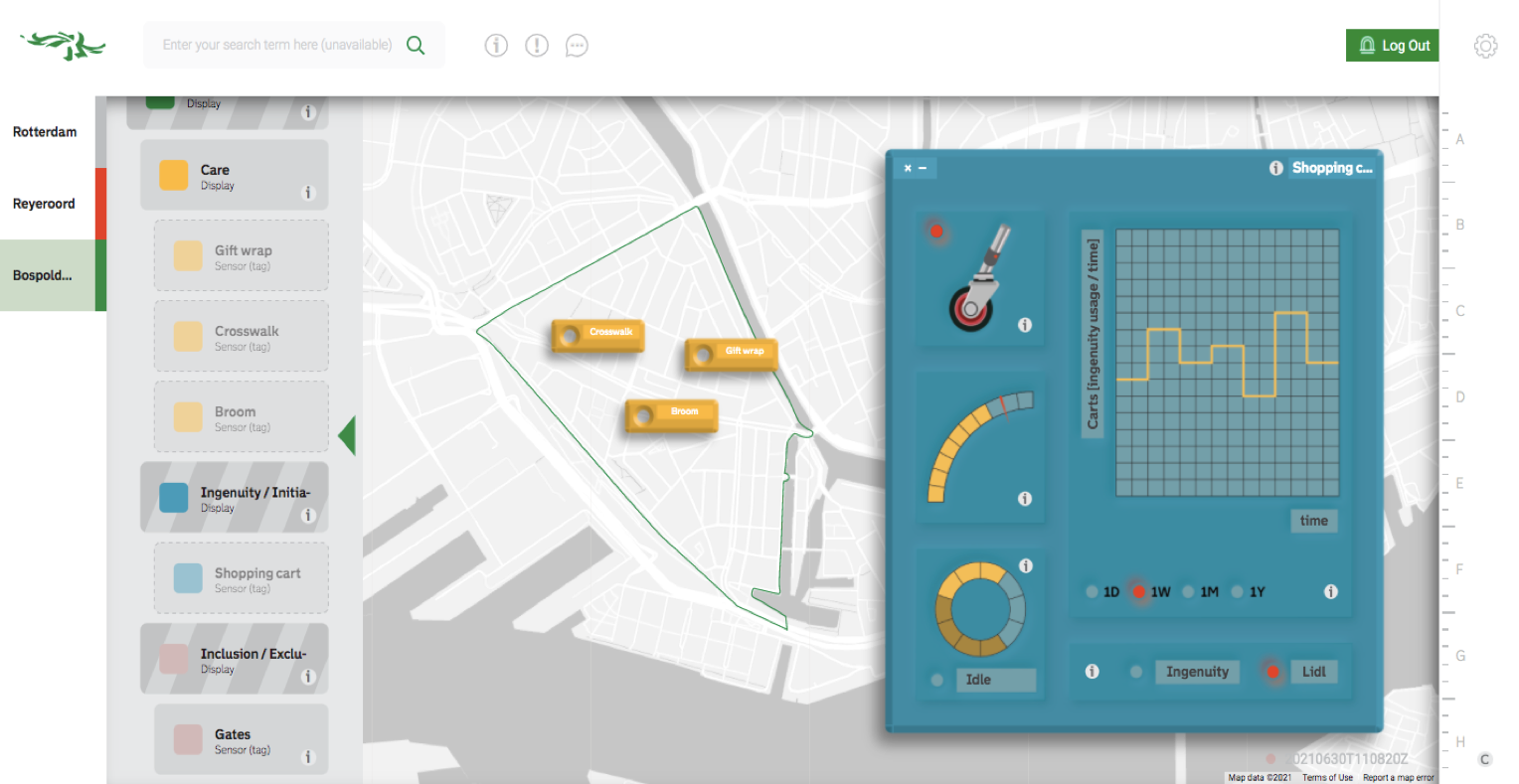 ---
In this project we aim to explore what a smart city might look like starting not from the typical technocratic perspective, but from the perspective of the city's inhabitants. An ethnographer is studying the community of Waterlandpleinbuurt in Amsterdam Noord over a period of several months, to find out about the local character of the neighbourhood and issues that exist in this community. Based on his experience of the area, artists and designers will come up with conceptual, speculative designs for smart city dashboards and sensor systems.
This project has been commissioned by the Responsible Sensing Lab and is executed by TU Delft, under the guidance of Roy Bendor, assistant Professor in the Faculty of Industrial Design.
Our project approaches the smart city as an opportunity to pursue more democratic and equitable urban futures. By being attentive to urban imaginaries and the values, experiences and priorities they embody, we aim to imagine a city truly as smart as its citizens"

— Roy Bendor, assistant Professor in the Faculty of Industrial Design @ TU Delft
In a next phase of the project, the Responsible Sensing Lab aims to build a working prototype of one of the conceptual designs and test this in the area. The project builds on an earlier iteration done in collaboration with Richard Vijgen, V2_Lab for the Unstable Media, and the City of Rotterdam.
Read more about the project on their website: alternative-imaginaries.nl
Rotterdam dashboard
As part of the project in Rotterdam, designer Peter Kalkman developed a speculative dashboard for two Rotterdam neighbourhoods. The dashboards indicate new, provocative ways to measure and display themes that emerged during research in the neighbourhoods: care, ingenuity, inclusion, outspokenness, trust, and boredom.
Have a look at the speculative Rotterdam dashboard via this link.
Interview
We did an interview with the initiator of this project - assistant professor Roy Bendor - as well as the ethnographer doing field research in the Waterlandpleinbuurt in Amsterdam. Read the interview here:
---