Sound trigger
---
We evaluate a municipal pilot study of a so-called 'sound trigger' that is being used to assist the municipal Enforcement department and the police in detecting incidents in the city.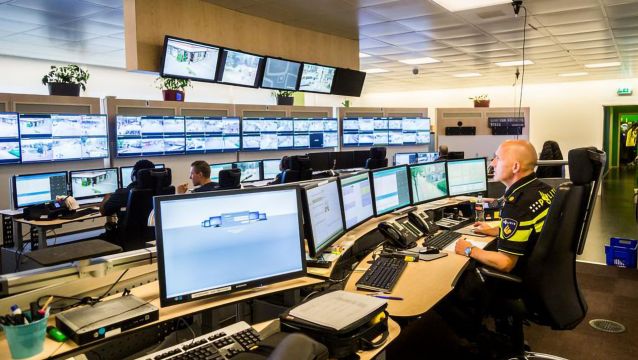 ---
The sound trigger is an innovation pilot that combines decibel levels measured by sound sensors with camera images on site. This pilot is running on three locations in the city. When decibel levels reach the threshold a 'trigger' is sent to an observer in the central camera surveillance room of the city's Surveillance and Enforcement in Public Space department and the police. If the observer decides to act upon the trigger, the camera images of the same location are being shown. Because it only concerns decibel measurements, the sound sensors do not collect nor process personal data.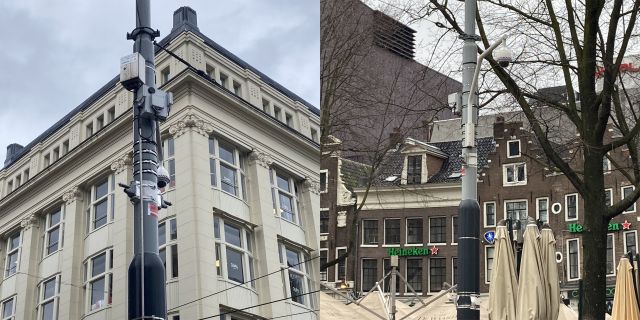 One of the test locations in Amsterdam (Leidseplein)
The aim of the sound trigger is for observers to observe more targeted and thus to intervene more quickly when incidents take place. These include disturbances, nuisance of people, fights, shooting, commotion in crowds and nuisance by taxies.
When observing, it is impossible to keep an eye on all cameras and thus there are things we don't notice sometimes. The sound trigger can help us switch faster to a camera where an incident might takes place."

— Observant, Centrale Camera Toezicht Ruimte (CCTR)
In the first quarter of 2022 we are doing an evaluation study on the results of the pilot that consists of both a qualitative and a quantitative section. In our research we focus on how the sound trigger adds to the current practice and if this is proportional to the intervention.
Some examples of questions that we will address: How do the various stakeholders experience the trigger? What is the ultimate efficiency of the trigger and is this proportional to the intervention? Which social values should we consider? Which elements should be included in comparable interventions in the future?
Based on the results of our study an advice will be given on the follow-up pilot by the City of Amsterdam.
---