Senses of Amsterdam exhibited at City Hall
---
Visit our exhibit Senses of Amsterdam at the Amsterdam City Hall from Thursday 29 September.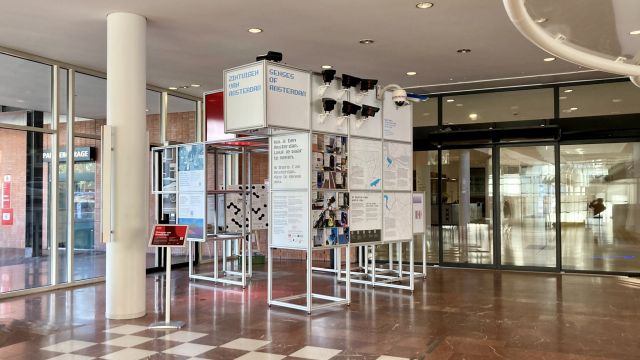 ---
The use of smart sensors by the City of Amsterdam increases in order to enhance city life. The installation Senses of Amsterdam shows the variety of sensors that is deployed, which data they collect and it explains what happens with this data.
After exhibiting (part of) the installation at Arcam and NEMO The Studio, Senses of Amsterdam is now open to visit in the hallway at the Amsterdam City Hall (address: Amstel 1).
Visitors of the exhibition are warmly invited to give their opinion on future scenarios that are outlined in the installation.
Senses of Amsterdam at the City Hall is open on weekdays from 29 September 2022 until mid January. The exhibition is free of charge.
Design: NEMO
Do you prefer a virtual visit to this exhibition? Click below.
---