Working visit committee of Digital Affairs
---
On Friday June 10 a delegation of the parliamentary committee of Digital Affairs visited the Responsible Sensing Lab during a working visit at the invitation of Shula Rijxman - Amsterdam's new alderwoman for the Digital City.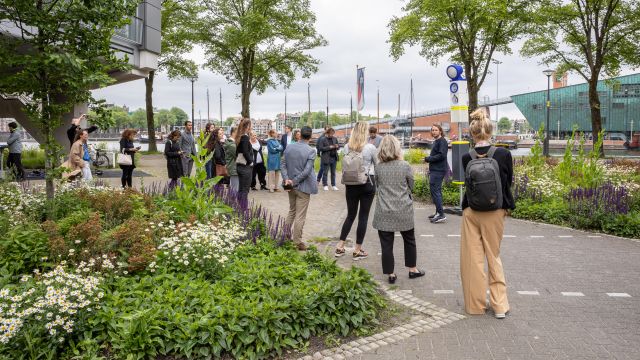 The working visit revolved around the impact of digitization on digital rights. Thijs Turèl introduced the delegation to the Lab's activities, followed by a tour across the Marineterrein, starting at Arcam.
Throughout the day's program, the importance of local, national and international collaboration has been emphasized as local initiatives and legislation are insufficient when it comes to protecting digital rights on a structural basis.
The parliamentary committee of Digital Affairs was represented by Farid Azarkan, Barbara Kathmann, Danai van Weerdenburg, Queeny-Aimée Rajkowski and Hind Dekker-Abdulaziz. We hope to have inspired the delegation with our responsible sensors!
We created a factsheet to inform the delegation about our work. Check it out!
---